Baka and Test: Summon the Beasts 1x12
Love and Courage and Our Battle Has Just Begun!
Class F now is planning to defeat Class A, and does this by first slowly sapping them by letting them fight with other classes, with Class C agitated by Hideyoshi acting like his sister. Action and silliness ensues….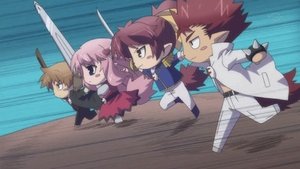 Mar. 25, 2010
Baka and Test: Summon the Beasts season 1